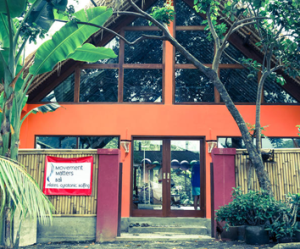 We started as the first fully-equipped Pilates studio in Bali which combined two other modalities under one roof: GYROTONIC® and Rolfing® Structural Integration. Our studio featured state-of-the-art Balanced Body®, STOTT PILATES® and GYROTONIC® equipment.
Nominated for Fitness Best Asia Powerhouse Award – Pilates Studio of the Year 2017, our beautiful studio was custom-built in a lovely village Nyuh Kuning in Ubud, Bali. As a pioneer in Pilates here, we set a high standard in offering high quality service, superb imported equipment, small class size and experienced, knowledgeable and compassionate instructors.
We teamed up with other health care professionals in the area and have had many success stories over the past years working with many clientele from expats to short term visitors. We offer each client a highly individualized program and attention to ensure all our clients get the most out of the sessions, meeting their post-rehabilitation needs and fitness goals.
We look forward to many more years to continue to grow and to serve!